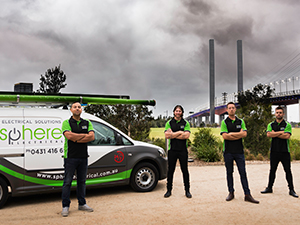 Sphere Electrical recognises that its main asset is its people and for this reason our primary focus is safety, development and retention of employees. 
Sphere Electrical retains quality employees by providing in-house and external training so that employees are continually up-skilled in the electrical field.Sphere Electrical believes in empowering its people in order for every team members to feel equally important and take ownership and pride in all works carried out.
Sphere Electrical's work culture is honesty, transparency, equality and integrity and this flows throughout our teams which helps us to deliver the highest standard of work in the industry.